How is Low-E Insulation made?
Our production method is patented and we will never disclose exactly how Low-E Insulation is manufacturer but we have put together this blog to help answer out most common asked questions about how Low-E Insulation is and what makes it different to other insulation materials.
In the modern age of building and design, you want to ensure the products you use have the best fire safety records and that they are as efficient as possible. The idea of reflective insulation is a simple idea; use a layer of pure aluminium, which has a low emissivity value, to reflect heat back to the heat source. So why do so many companies get it wrong?
There are now a lot of companies now making 'foil' insulation but believe it or not, they get it wrong due to their misunderstanding of aluminium and how reflective insulation works. The methods and material often create more problems than the solve.
Common Questions On How Low-E Works
Some of the most commonly asked questions we get regarding Low-E and hows its made;
How is Low-E Insulation different from other foil insulation?
What is Low-E Insulation made from?
What is Your Patented Production Method?
What is the recycled material?
How do I know if my product is genuine?
How is Low-E Reflective Insulation different from other foil insulations?
There are now a lot of companies now making 'foil' insulation but believe it or not, they get it wrong due to their misunderstanding of aluminium and how reflective insulation works.
It is easy to reflect heat using a single layer of aluminium. The problem with using a single-layered product is that it can create problems, as well as solving them. The main risks associated with a single layered product is condensation and moisture control.
The answer is to add an additional layer (or a core) to reduce the risk of condensation forming on the product, and to give the product some extra thermal resistance. Companies often create problems for themselves, and their customers, due to the production methods, or the material used in the core of the product.
When Low-E Insulation was originally designed we understood the problems that needed to be overcome and we wanted to ensure Low-E Insulation could be used in a wide variety of applications without creating problems for our customers.
What is Low-E Insulation made from?
99.4% Pure Aluminium
First, we decided never to compromise on quality. There are plenty of materials on the market including multi-foil and bubble foil insulations, which are made from mylars or plastics either painted or coated with aluminium. You may be familiar with many of these materials, no doubt you will have noticed the 'foil' on the inside of a packet of crisps or a chocolate bar.
These materials are very cheap, and they are fine for keeping food fresh, however being 'shiny' and having the appearance of a foil insulation does not mean they work as a thermal insulation. These materials do not reflect heat in the same way as pure aluminium! So we decided we would only ever use pure aluminium and NEVER cheaper alternatives. Our aluminium is produced to the highest standards and only ever manufactured in the USA and NEVER produced alongside lower quality foils or alloys.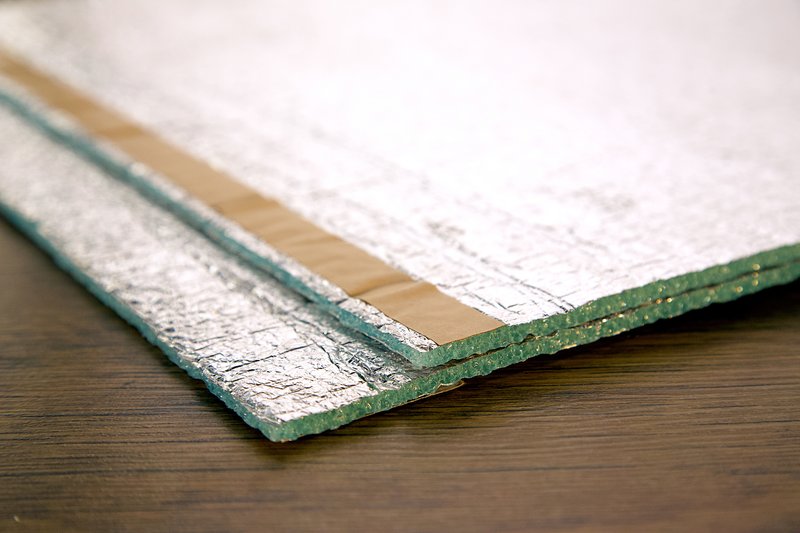 Closed Cell Foam Core
When it came to developing the core of our insulation, we knew that we needed to tackle the issue of moisture, which effects ALL types of insulation materials. After much research we decided to use a closed-cell foam. Taking this approach meant that our product would never absorb moisture, and more importantly, would never allow moisture to travel within the product should it be perforated, or damaged. Something which is an issue for bubble wrap products that have an open core system and causes them to de-laminate extremely quickly.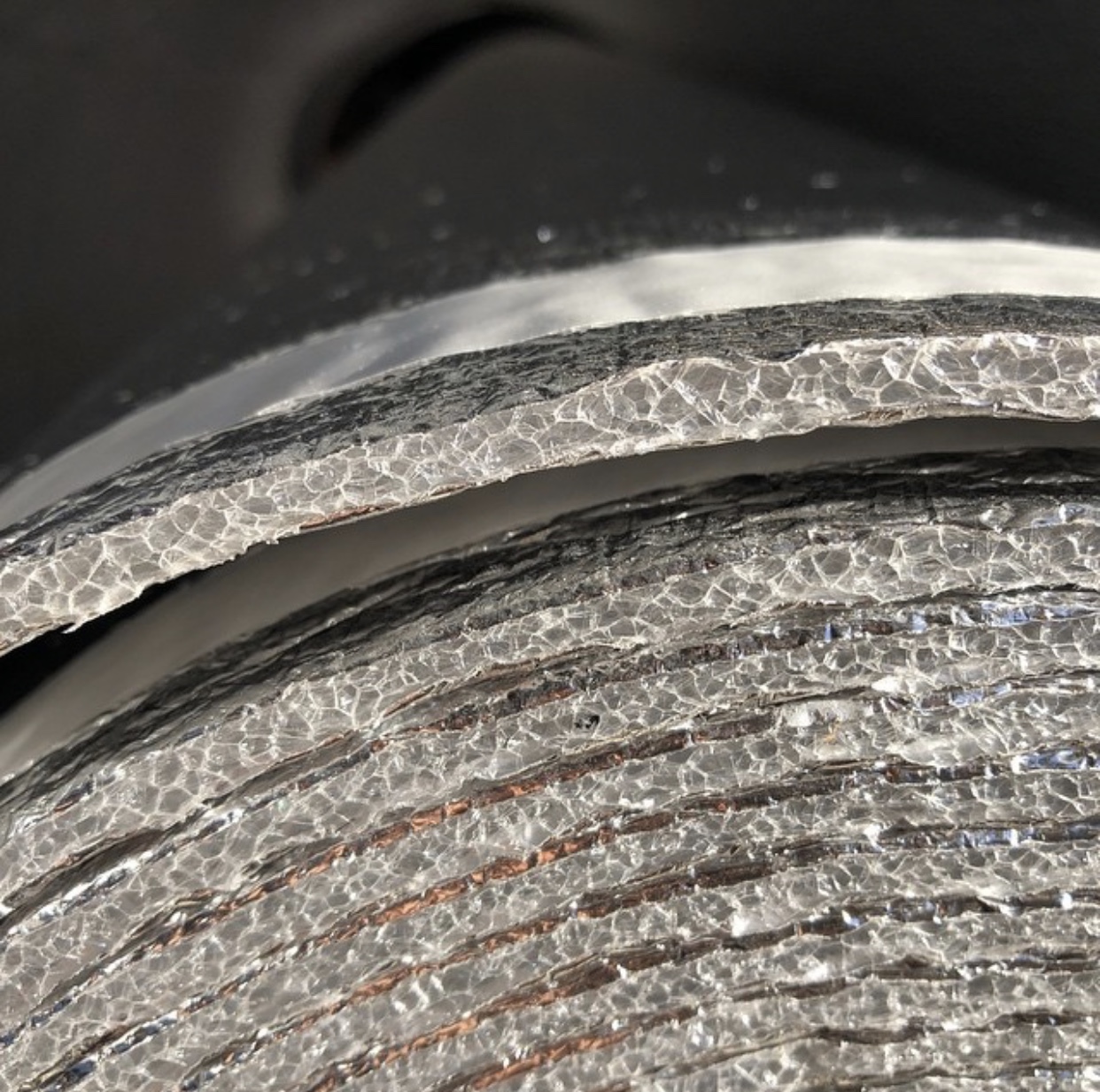 Recycled Content
Admittedly, when we first developed Low-E Insulation it did not contain any recycled material but over the years we have managed to increase the recycled content a little bit at a time. For the last 10 years Low-E Insulation has been manufactured using up to 40% recycled material, most of it coming from recycled milk cartons. More recently we have managed to increase our recycled content up to 80%. And one day soon we hope to make the core of products 100% recycled. The recycled content can affect the colour of our foam which can be anything from white to green or even brown.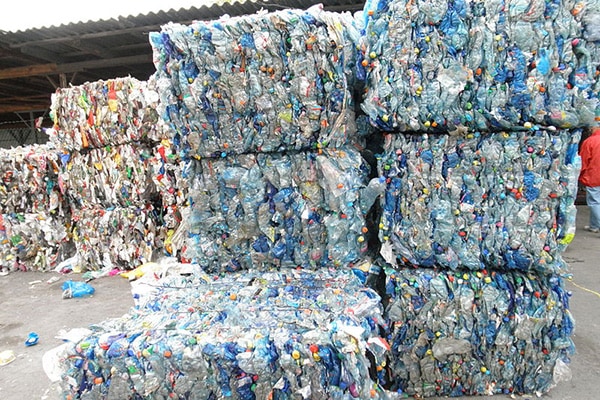 What is your patented production method?
Manufacturing Process
Finally, we looked at how we would apply our foil surface to the core of our insulation. Companies try all kinds of approaches such as, stitching, sewing, gluing, and laminating foils and foams together.
None of these processes were satisfactory as they all had drawbacks or created additional problems. Glues break down over time (especially when exposed to heat or cold as often as insulation is) and they contributed smoke development and to the spread of fire.
Instead of using an existing technology, our founder decided to develop a machine which would be capable of heat bonding our foil and our foam together. This allowed us to eliminate the use of glues which in turn allowed us to achieve a Class 1 Fire Rating and ensured Low- E Insulation would never peel or de-laminate.
We patented our process and patented the machines used to produce Low-E Insulation.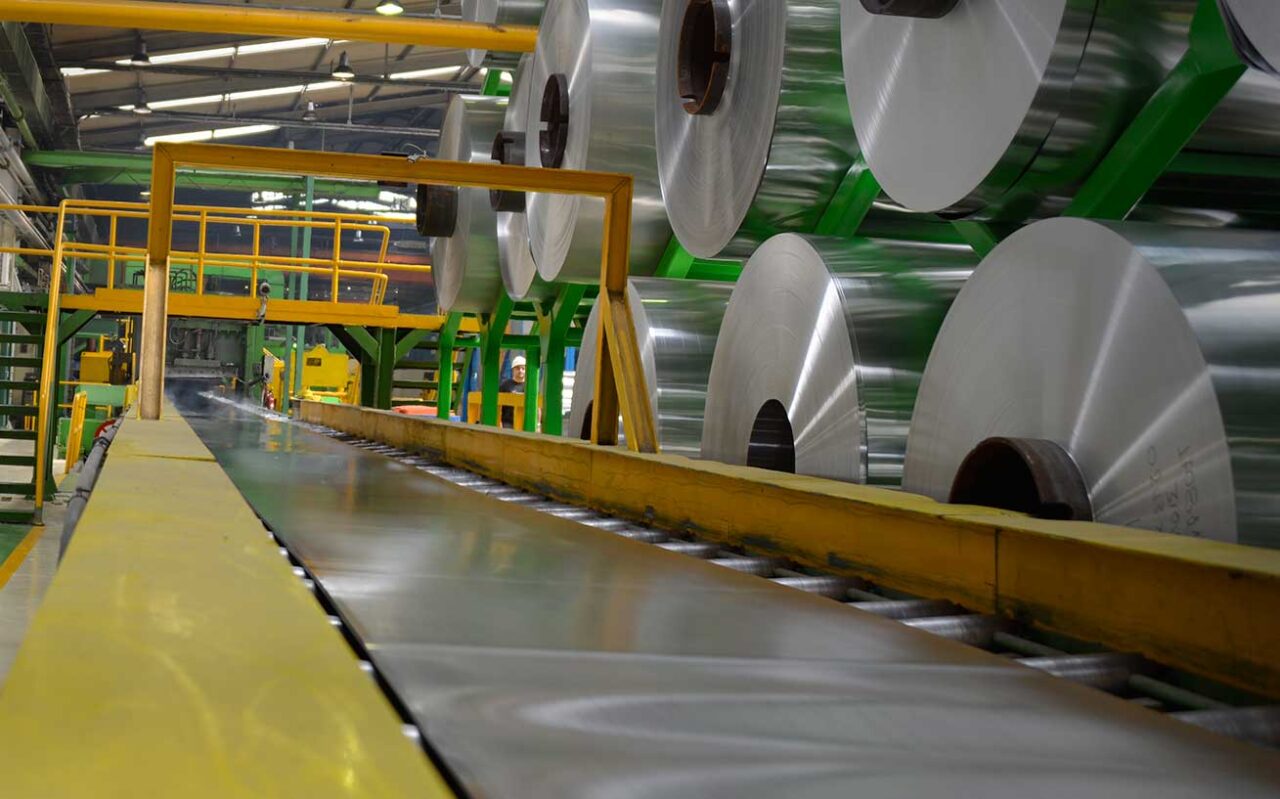 How do I know if my product is genuine?
Genuine Material
Due to its popularity and unique design, you will find that many companies have developed cheaper copies of Low-E Insulation in several markets around the world today, but these are just that, cheap copies.
Some of them even claim to have similar fire ratings but look closely or ask for copies of their fire test and you will find that they are not the same at all.
Remember, Low-E is the original reflective insulation. It is manufactured without the use of glues, adhesives, or solvents. Our recycled, non-toxic, closed cell foam core is heat bonded to our 99.4% Pure Insulation Grade Aluminium. Not alone is our process patented but so are our products and technology.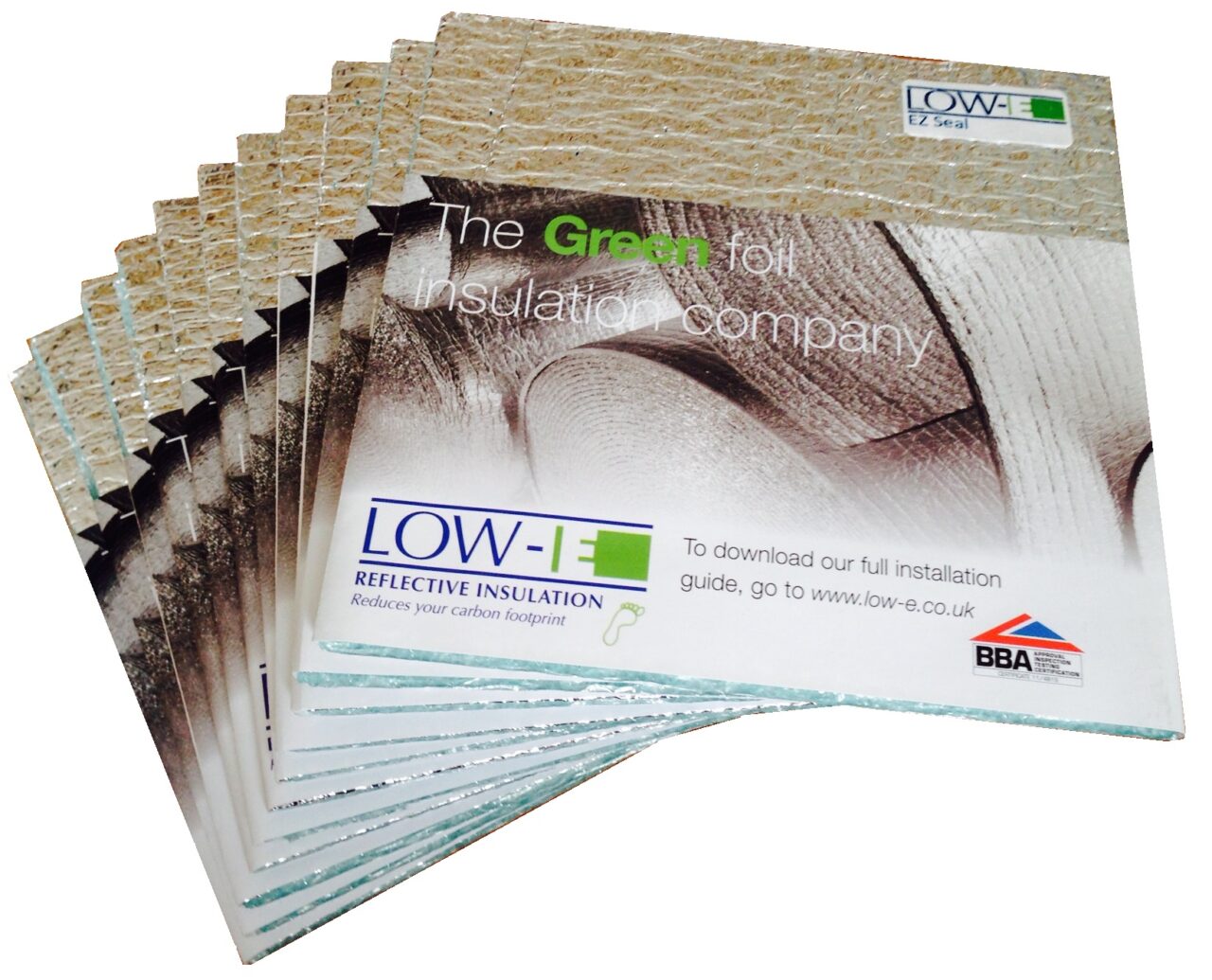 No Branding
Check the label. All of our material is barcoded and labelled with our unique product codes. There should be a Low-E Warranty sheet on the roll too.
We do not put large branding or logos on our product. This is again down to our deep understanding of reflective foil insulation. When reflective insulation products are branded with logos you need to be aware that the area where the branding has been placed will not have achieve its claimed emissivity value or its claimed thermal performance. Some companies will claim this is negligible, but we have seen some branding take up to 5% of the total area of a roll of insulation. That's is a huge drop in thermal performance.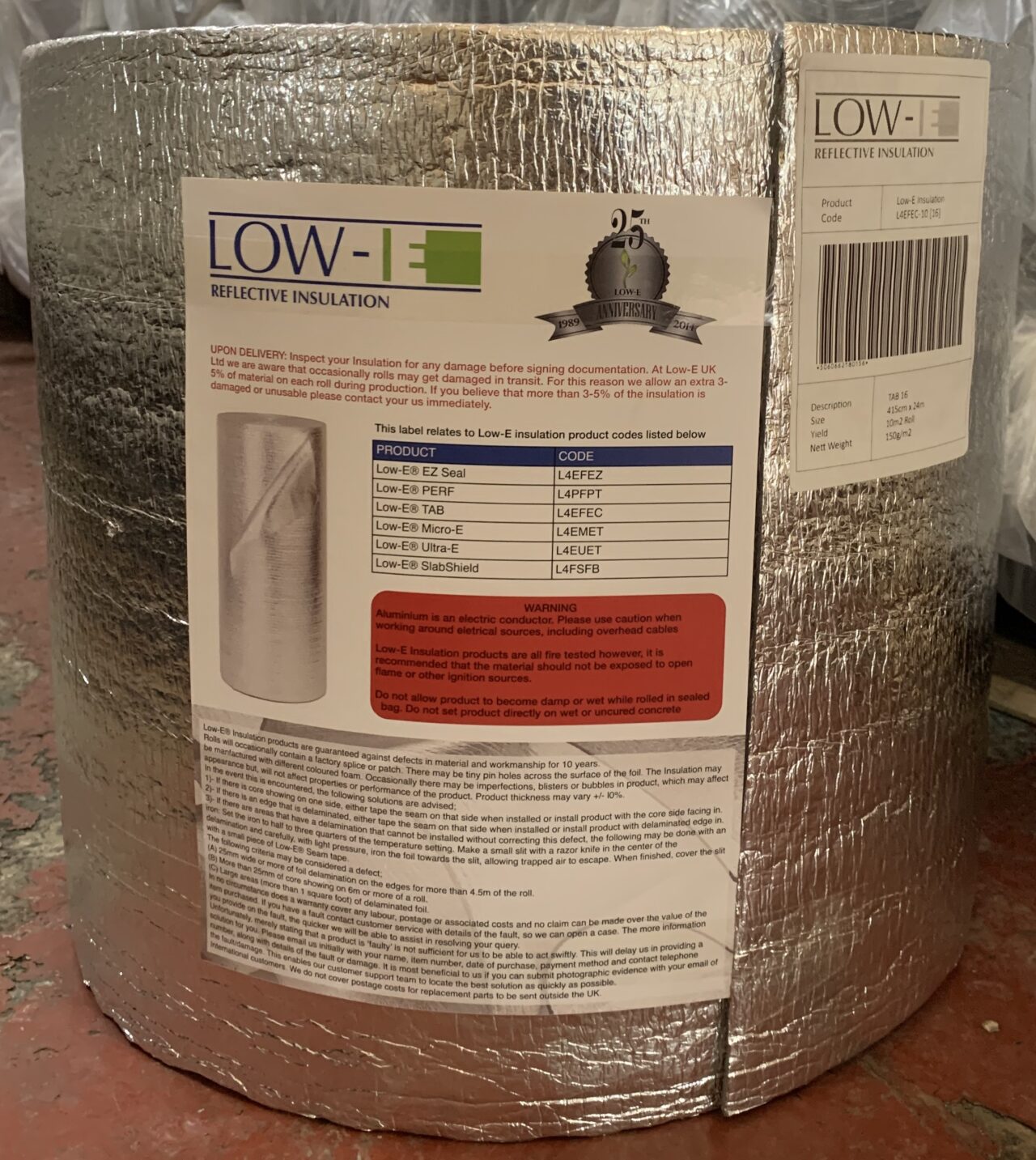 Patent Marking
Low-E Insulation has a very subtle line of text running through the length of the roll. You will have to look closely to see it, but it lists our Patent Number and it is present on every roll we manufacture.
You may also notice some tiny pin size perforations on the foil. As per the picture here, these are present on some of our products. They are not a mistake and not to be confused with the perforations on our PERF products that can be seen here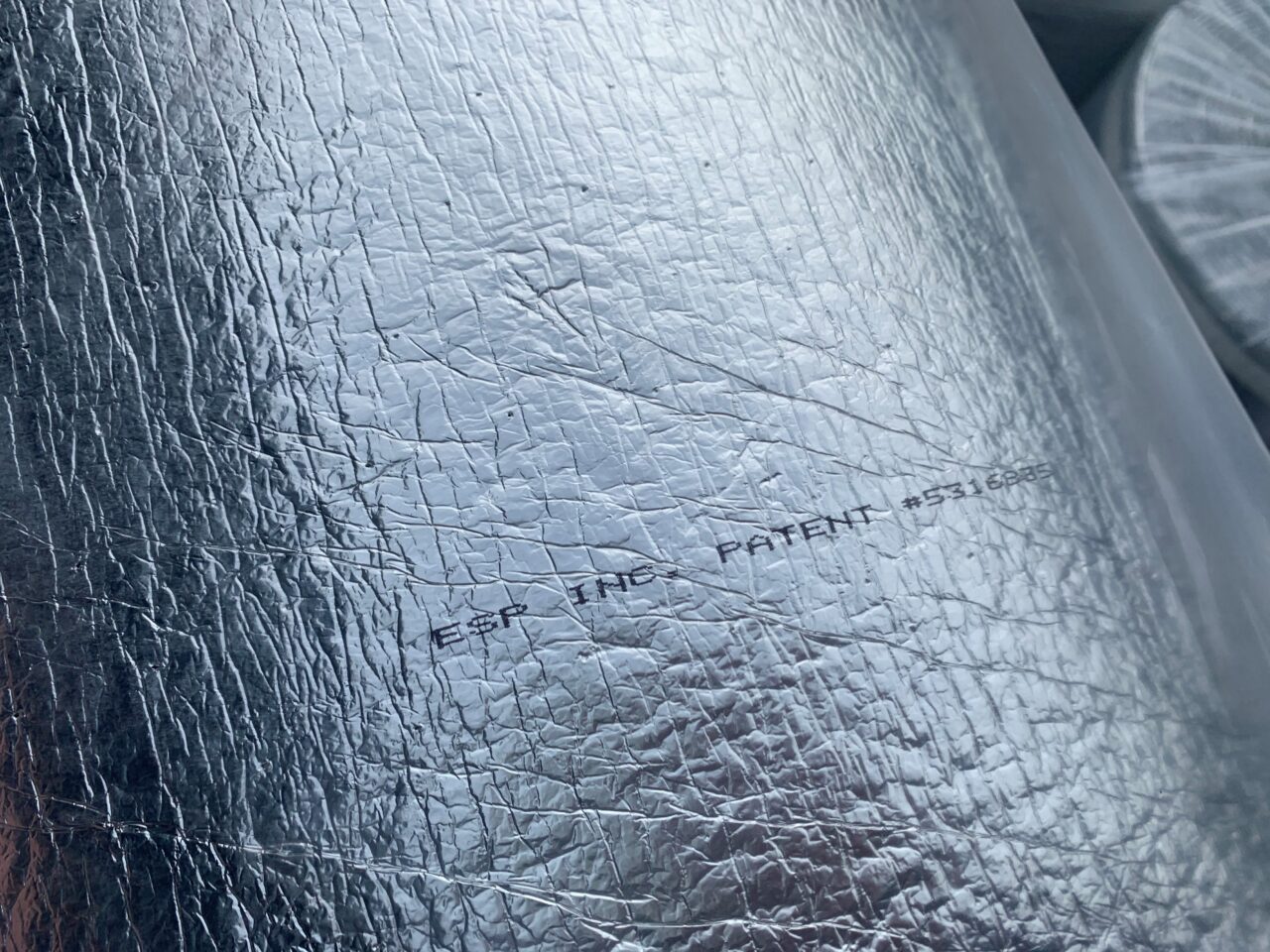 Purchasing Low-E Insulation
To make sure your product is genuine always buy Low-E Insulation from a reputable retail outlet.
All of our distributors are listed on our STOCKISTS PAGE.