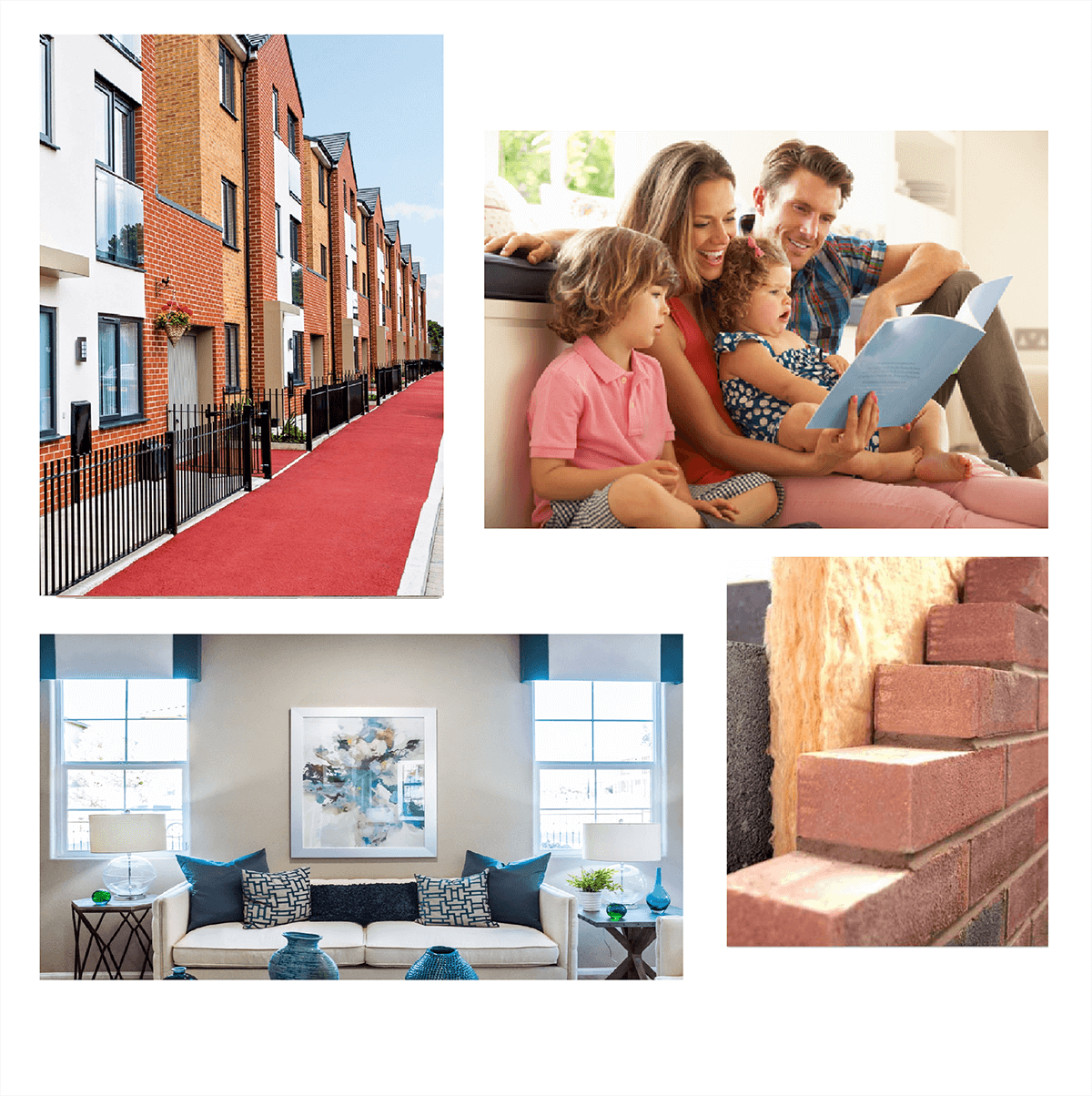 Cavity Wall Insulation
Installing Low-E Insulation will increase the thermal performance of your cavity wall without occupying lots of precious internal floor space. Low-E will also provide you with a Vapour Control Layer to stop damp penetrating your internal walls.
Want to get hands on with our products?
Reasons our customers use Low-E Cavity Wall Insulation

Quick and Easy to Install

Occupies Less Space

No Layer, No Dragging on Screws

Reduces Condensation Risk

Stops Draughts
Installing Cavity Wall Insulation
Cavity Wall Insulation Options
Installing Cavity Wall Insulation
Low-E Insulation is quick and easy to install on cavity walls in both domestic and commercial buildings. It reflects heat, stops damp, and reduces draughts, giving you a warm more efficient wall that occupies less space.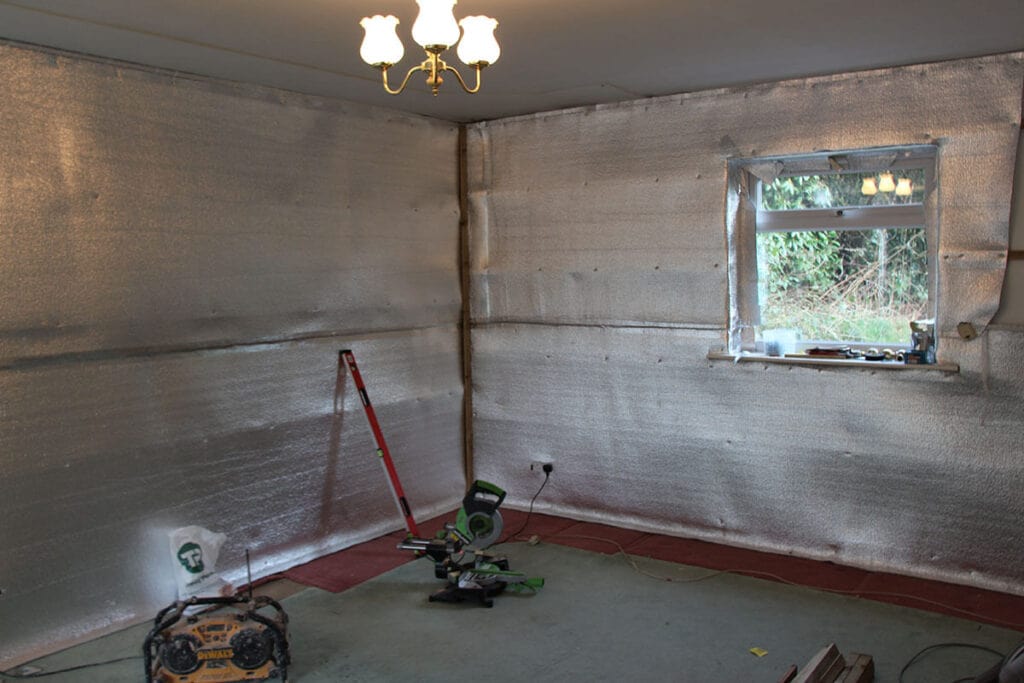 Cavity Wall Insulation Options
Low-E cavity wall insulation is ideal for insulating your home and is the perfect choice for an easy installation. If you are considering insulating your home please read through the below guides for the type of walls you have in your home.
Masonry Wall – Partial Fill
Low-E Insulation can be installed on masonry walls to reduce occupied space and increase thermal performance.
Installing Low-E EZ Seal with a single or double battening system can give you the increase in performance, without losing considerable internal floor space.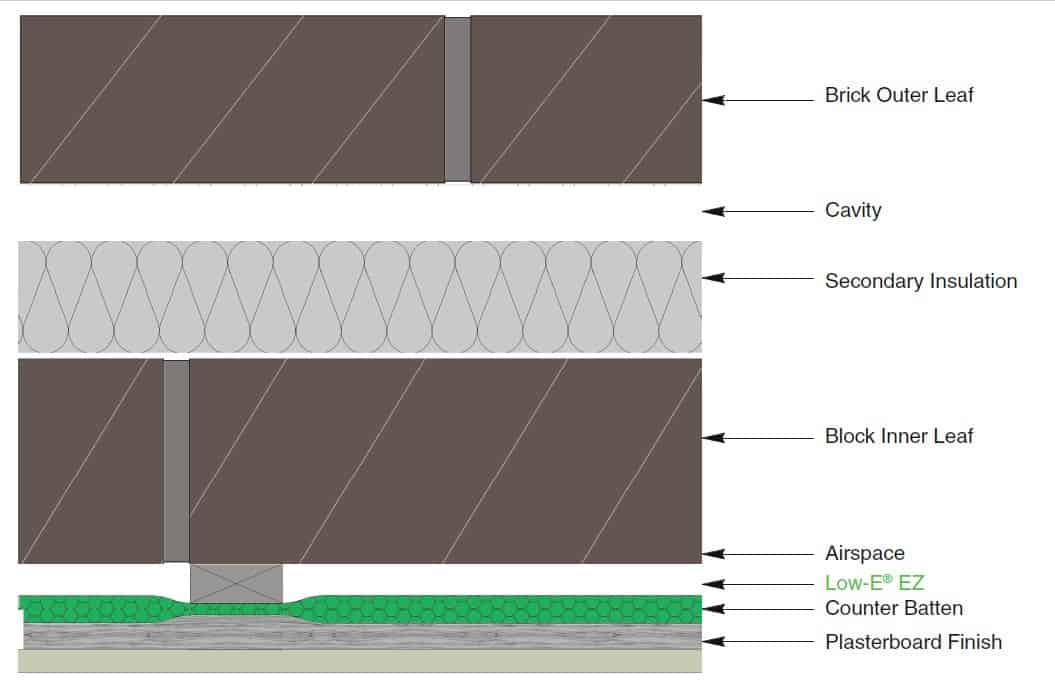 Masonary Wall – Full Fill
In this example, the internal wall has been battened to create an airspace, before Low-E EZY Seal is fitted and counter battened to create a service void before the internal wall is finished.