Low E Insulation Products
Low-E Reflective Insulation products are made from a recycled closed cell foam core and insulation grade pure aluminium facings, ensuring they will not crack, peel or delaminate the way Mylar and 'shiny' plastics do. Manufactured using a patented process that eliminates the use of glues and adhesives, Low-E Insulation achieves a unique Class A/Class 1 Fire rating. Products are available in a number of format variations. From foil on one side or two sides, foam only or foil only and even breathable or self-adhesive versions.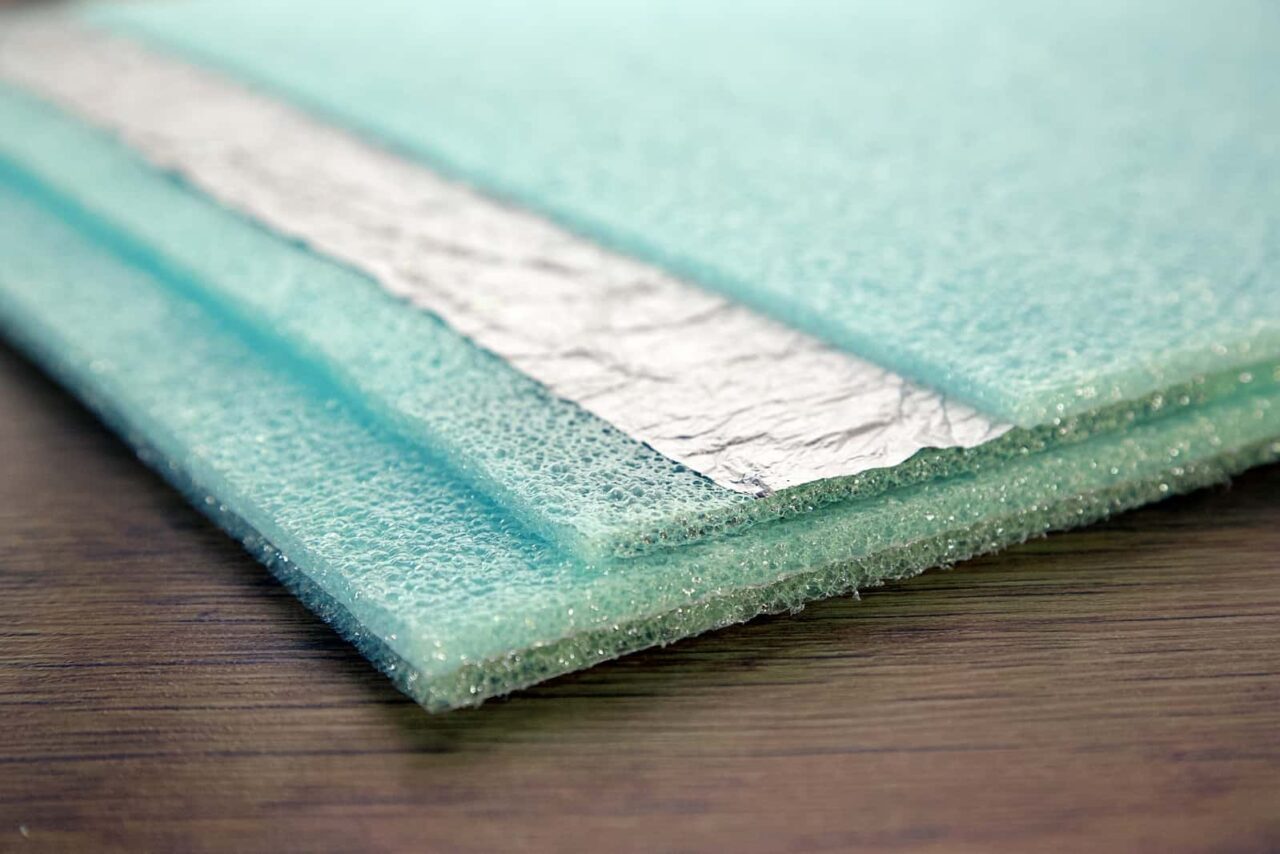 SlabShield Insulation
SlabShield Insulation was designed specifically for use under concrete slabs, where floors heights are restricted. It is lightweight and cuts easily with a utility knife and is only 11mm thick. SlabShield Insulation moulds itself to the contours of the subfloor to provide a better and stronger finished screed.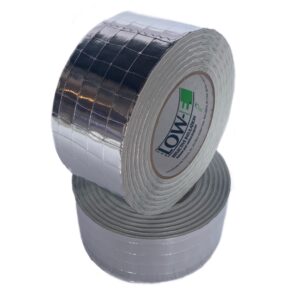 Low-E Seam Tape
Low-E Seam Tape is super strong and designed to last. It will not delaminate over time. Our Seam Tape comes on a roll 65mm wide and 45 meters long. Once applied to our Insulation using a squeegee the Seam Tape becomes barely visible.
Browse Some Applications
Low-E Reflective Insulation can be used in virtually any application where environmental control is required.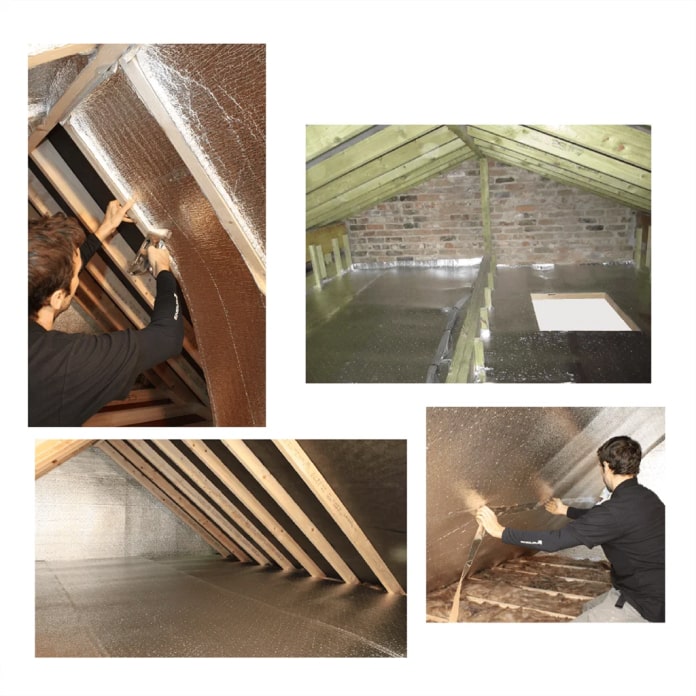 Loft Insulation
Quick, clean and easy to install pitched roof insulation for maximum performance.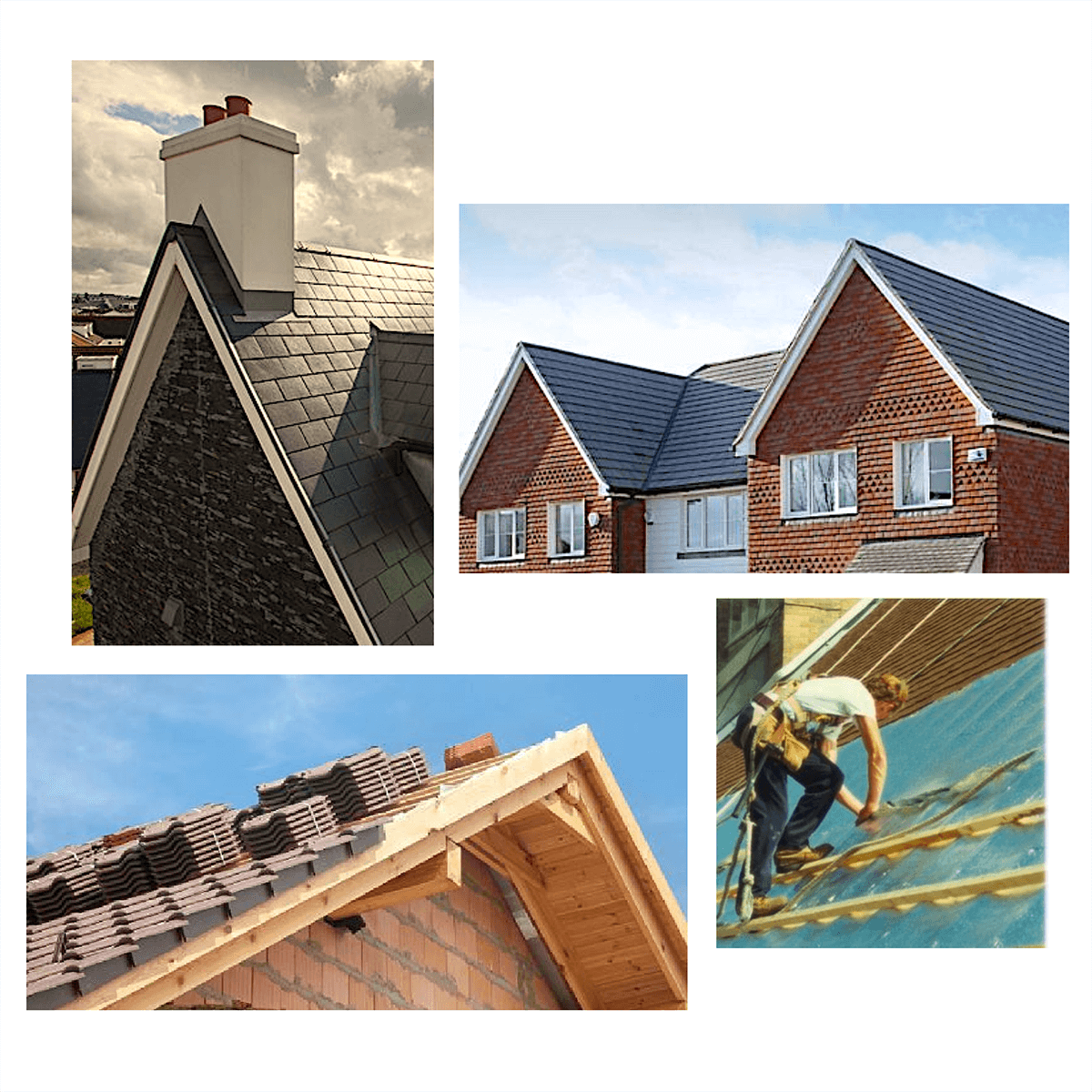 Pitched Roof Insulation
Reduce the thickness for your roof, install time and even the need for secondary insulation by using either Low-E EZY Seal Insulation or Low-E PERF on any pitched roof.