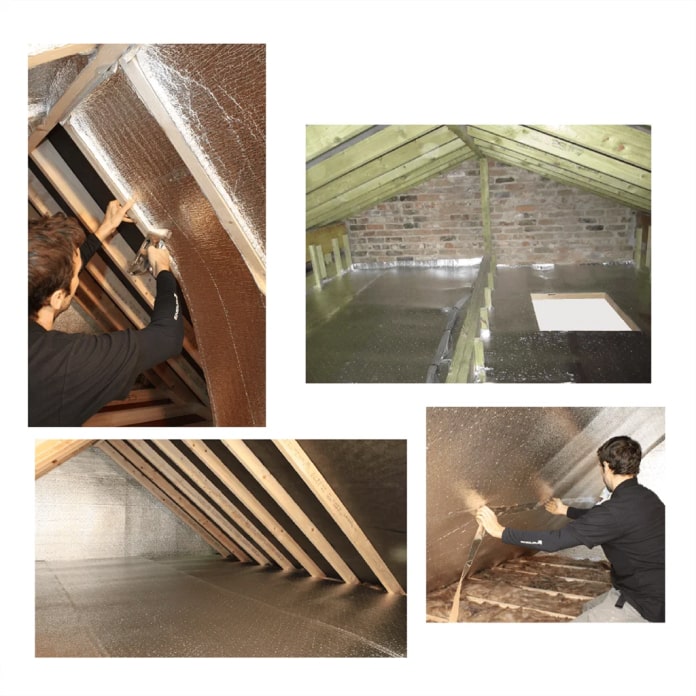 Loft Insulation
Want to upgrade your roof insulation, but don't want to lose space in the attic? Low-E Loft Insulation is super thin and can be installed on the attic floor or under the rafters if you want to keep the floor area for storage. It's cost effective, quick and easy to install with no fibres and no itching.
Want to get hands on with our products?
Reasons our customers use Low-E Conservatory Insulation
Reflects 97% of Heat
Deadens Sound
Doesn't Absorb Moisture
Mould, Fungi and Rot Resistant
Quick and Easy to Install
Installing Loft Insulation
Installing Loft Insulation
Did you know that the draughts and air movement in lofts are constantly drawing heat out of your home? This causes your heating system to run longer and harder that it should have to. Installing Low-E Insulation in your loft will stop draughts, boost efficiency and U-values while also reducing your energy bills and carbon emissions.