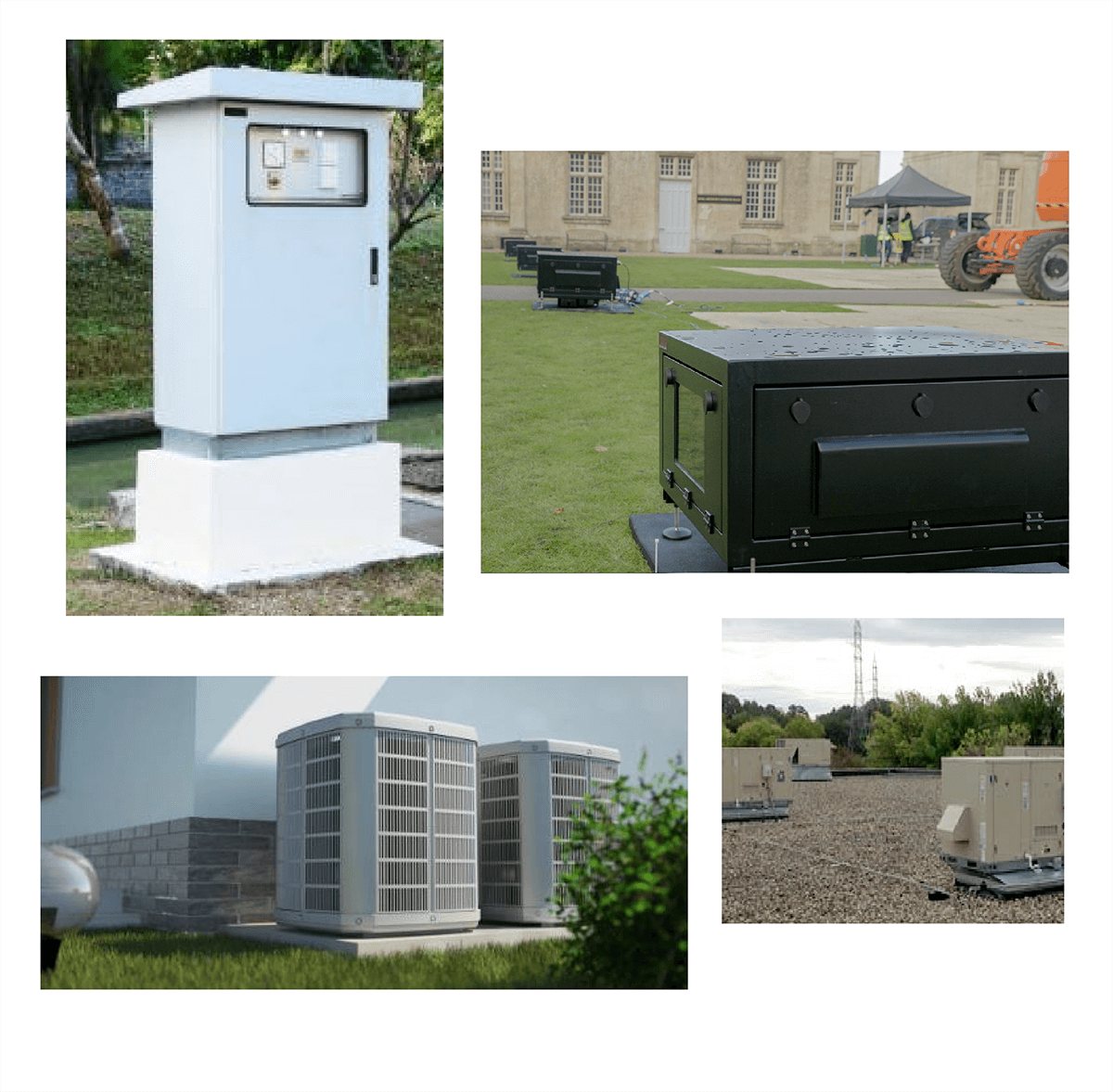 Outdoor Enclosure Insulation
Ensure your equipment stays dry and protected from extreme weather conditions. Low-E Insulation is used to insulate enclosures housing valuable equipment all over the world, from deserts in the middle east, to weather stations in the arctic circle.
Want to get hands on with our products?
Reasons our customers use Low-E Outdoor Enclosure Insulation

Reflects 97% Radiant Heat

Won't Absorb Moisture

Lightweight and Safe to Handle

Provides Thermal Protection

Occupies Little Space
Installing Outdoor Enclosure Insulation
Installing Outdoor Enclosure Insulation
Low-E is easy to cut to any shape or size and is used to line all kinds of enclosures. Low-E reduces the risk of condensation and ensures enclosures are easier to keep temperature controlled. Low-E Insulation is only 5.5mm thick, it will not take up valuable space inside the enclosure. It is self-rigid and is crush resistant to 72 PSI. Low-E will not absorb moisture, rot or corrode. It is non-toxic and safe to handle.