Low-E Insulation is our original reflective insulation product. Only 5.5mm thick Low-E® Insulation acts not only as a superior air infiltration barrier, reducing draughts and uncontrolled air movement, but it also increases thermal performance by blocking up to 97% of radiant heat.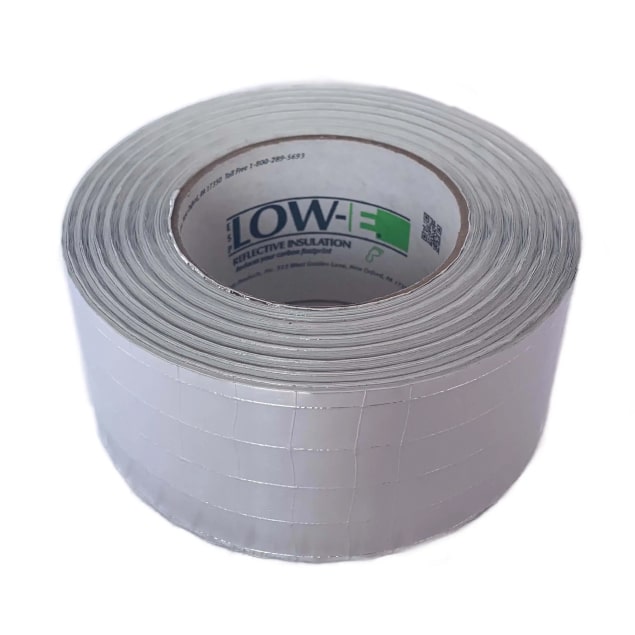 Low-E Seam Tape is a pure aluminium foil tape. The roll measures 65mm wide and 45 meters long. This tape has a Class 1 Fire Rating and a reinforced scrim mesh which runs under the surface of the tape and increases tensile strength. This tape is manufactured using the highest quality foil and high strength adhesive. Once applied, it will not de laminate.
LESP-5238
Composition
Pure Aluminium / Reinforced Scrim / Acrylic
Composition
Pure Aluminium / Reinforced Scrim / Acrylic
Thermal Properties
Emissivity
0.05 (EN 16012)
Fire/MVTR/Air Permeability
Fire Performance
Class A (ASTM)
Air Permability
ZERO (m3/h)/m²
Additional Testing
Sound Transmission (STC)
–
Certification/Testing
Intertek
Specialist Testing
Fire Test – Tent Fabric (ASTM 6413)
–
Fire Test – Tent Fabric (BS EN 5915)
–
Browse Some Applications
Low-E Reflective Insulation can be used in virtually any application where environmental control is required.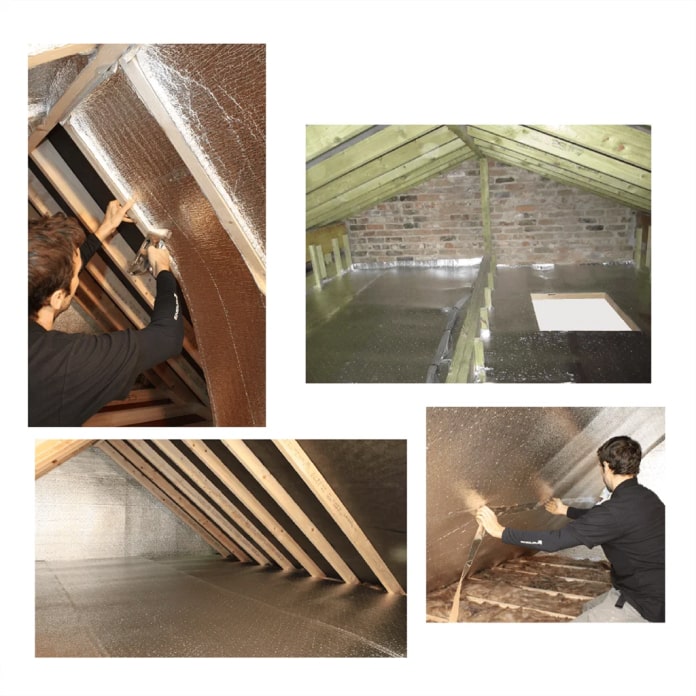 Loft Insulation
Quick, clean and easy to install pitched roof insulation for maximum performance.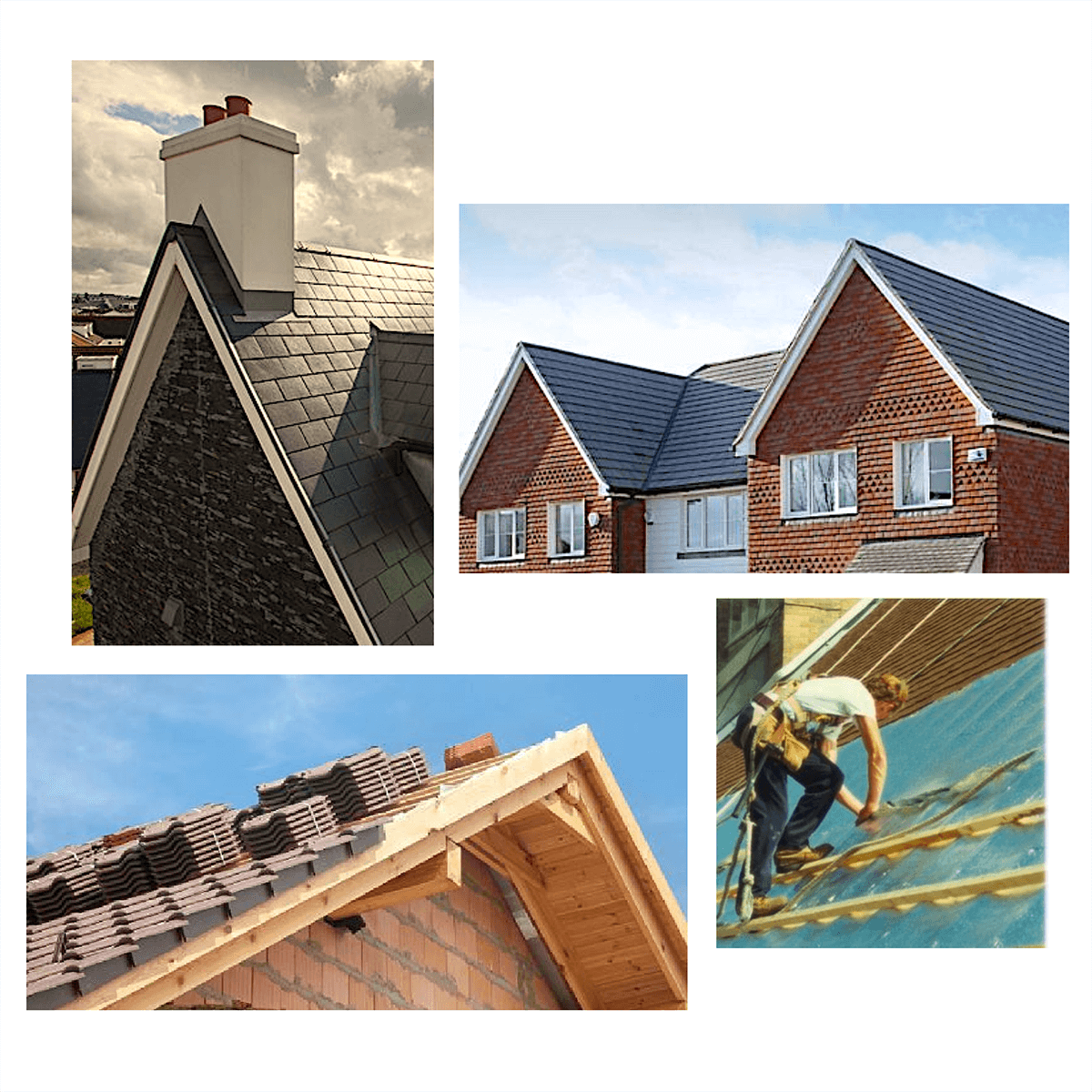 Pitched Roof Insulation
Reduce the thickness for your roof, install time and even the need for secondary insulation by using either Low-E EZY Seal Insulation or Low-E PERF on any pitched roof.