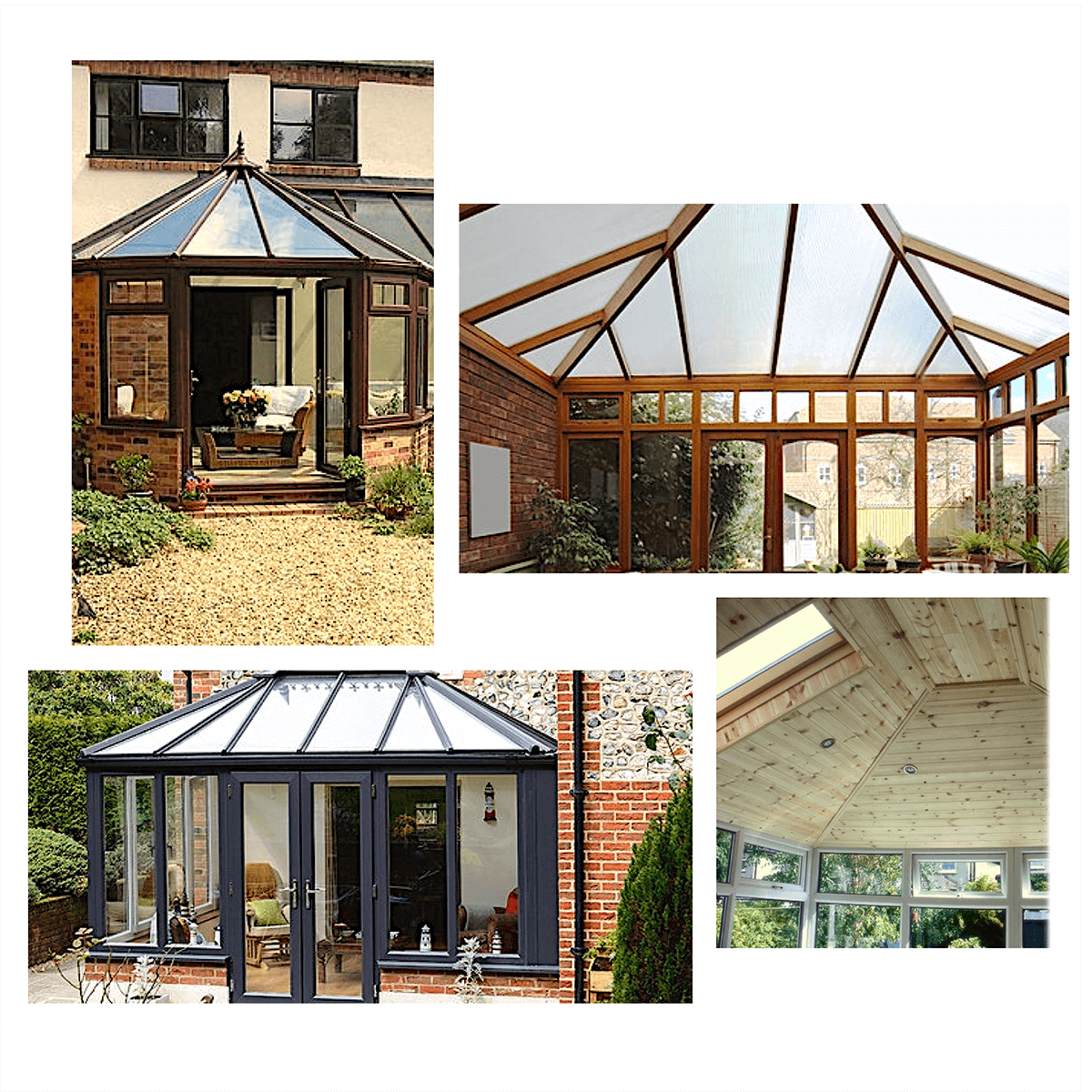 Conservatory Insulation
Too hot in the summer and too cold in the winter, conservatories can often become the most unusable room in your home. Low-E Insulation can change that and be installed in less than a day. Reflecting 97% of radiant heat, Low-E will create a room that's cooler in the Summer and warmer in the Winter, just like you've always wanted.
Benefits of Conservatory Insulation

Increases Thermal Performance

Stops Draughts

No Fibres, No Itching

Occupies Less Space

Won't Absorb Moisture
How to Install Conservatory Insulation
Installing Conservatory Roof Insulation
How to Install Conservatory Insulation
While insulating a conservatory roof, one of the first things homeowners will consider is finding a suitable insulation material for the project. 
Look no further, Low-E Insulation is exactly what you have been looking for. Compact and lightweight, Low-E Insulation is quick, clean and easy to install. 
It will not cause sagging or strain to your conservatory roof and can be finished with a wide variety of materials. It is insect, bird, and fungi resistant and it will not absorb moisture, it's virtually rot proof.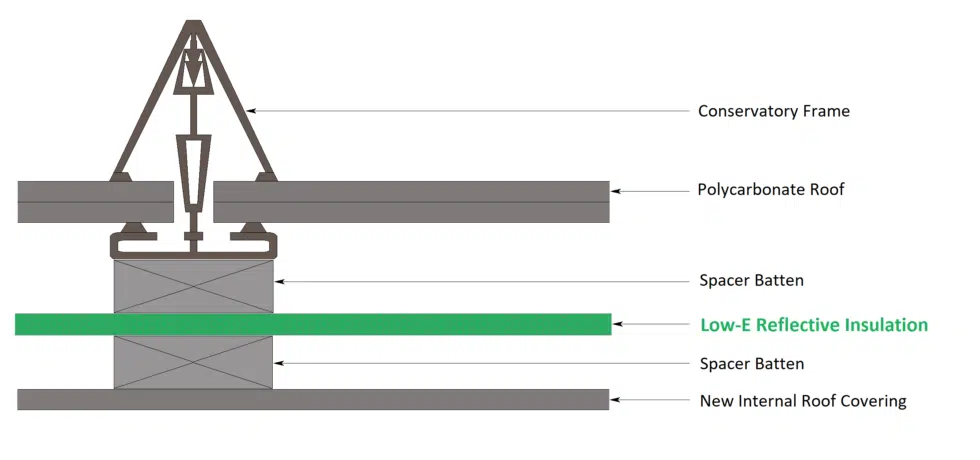 Low-E Insulation gives better performance in less space. Our unique product composition adds less than 150g per m2 to the roof.
There are numerous ways of using Low-E Insulation to insulate a conservatory roof but making the correct preparations are essential. Always consult the manufacturer of the roof or use a specialist approved installer.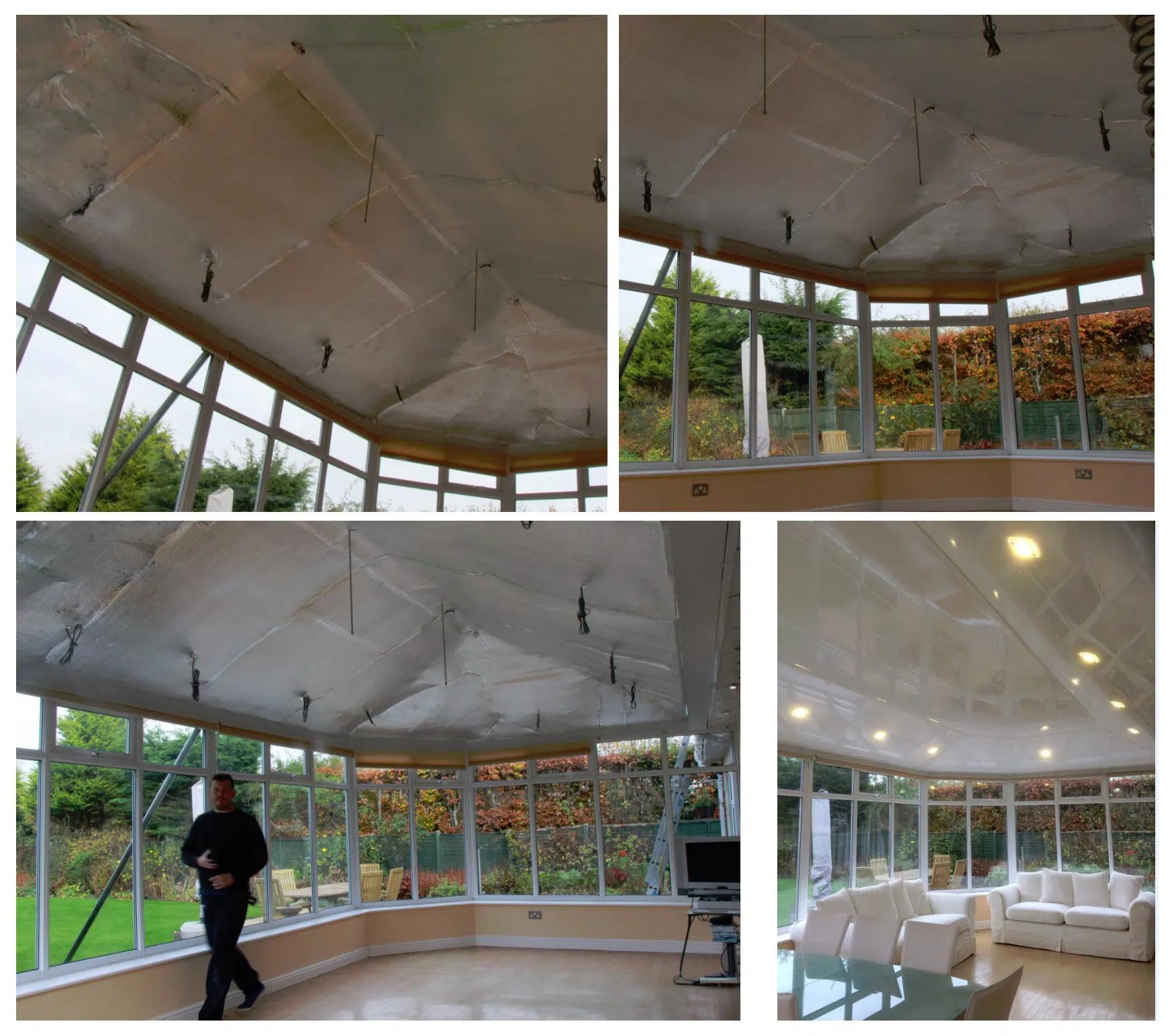 Outcome
Installing Low-E in this conservatory roof has reduced the u-value by 2.33 W/(m2K). That's a massive 75% reduction in energy consumption. Not alone has the u-value improved but the installation has also reduced the draughts and uncontrolled air movement through the roof which can be responsible for more energy consumption, and it will reflect 97% of the solar gain through the summer months.
Installing Low-E Insulation will turn your conservatory from the most unused room to the most comfortable room in your home
Reflecting Quality and Comfort